Offering
 Classes and Private Sessions
Specializing in Visceral Manipulation™ and Abdominal Therapy for Reproductive, Digestive & Pelvic Floor Health.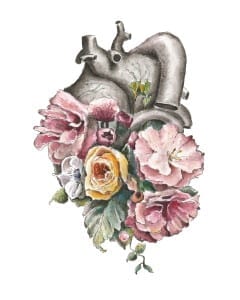 Hello, I'm Barbara
As a licensed massage therapist, Nutritious Movement™ certified Restorative Exercise Specialist and certified practitioner and educator of abdominal massage I offer several specialties at Nurturance, LLC in Portland, Oregon. I have over 19 years experience and training as a bodyworker.  I hold two certifications in abdominal massage (Maya and Chinese) and I combine these ancient healing techniques with Visceral Manipulation™, Restorative Exercise™ and other therapies to ensure you receive the best possible care and learning experience.  Read my full bio HERE. >>
After a few Maya Abdominal Massages, my periods are normal and pain free. Thank you, Barbara! Your treatment is really amazing!  I can't thank you enough for getting rid of my fear to wait for pain every month. Yelena Foley
I feel very fortunate to have connected with Barbara. She brings to her practice an exceptional level of knowledge, experience, safety and respect. The work she shared with me and my daughter was gentle yet extremely powerful in its effects. I would recommend her to anyone wanting to experience more ease in their body and life!   Lori Main
I so enjoyed your workshop.  You really embody the feminine in a very lovely and beautiful way.  Thank you for all the work you have done to be able to share with such a wise and open heart.  It was wonderful to be in your presence and to be with all the other women as well. Susan Congdon

Correct Toes™
Did you know that 25 percent of the muscles and bones are from the ankle down? Unfortunately,  we don't utilize this amazing design because our feet are usually stuffed in stiff narrow shoes! The feet are dynamic and should be able to … Read More

Constipation-AKA Log Jam
Constipation, also known as "farfrompoopin" in German, may have many contributing factors.  As anyone who suffers from chronic constipation can tell you, it's no laughing matter. Read More.
Workshops
Coming Soon! Online Womb Care Course. Restorative Exercise™ for pelvic floor health, Chi Nei Tsang Self-Care abdominal massage for reproductive and digestive health, Making herbal remedies, Anatomy and physiology of the reproductive and digestive organs, Balancing your menstrual cycle with the moon cycle, Live webinars, Recorded classes, Special Alignment Monkey Troop membership